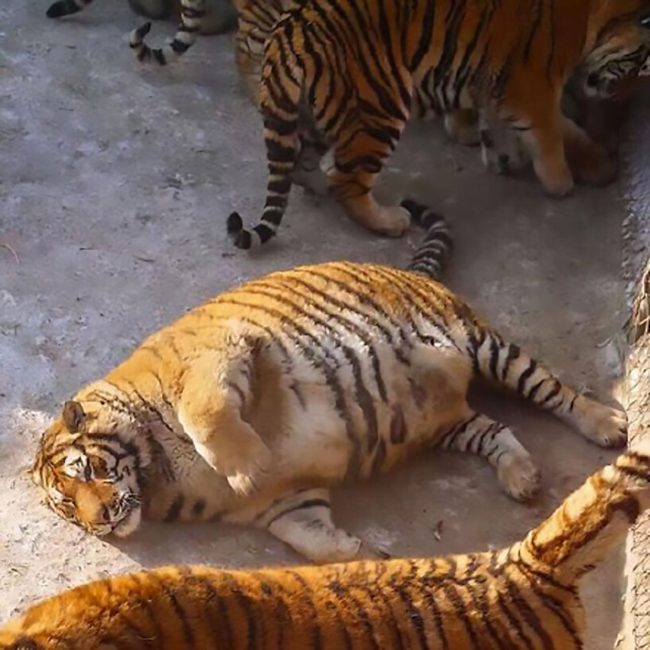 Obese tigers at China's Harbin Tiger Park
News is circulating about tigers that look to be overweight, at The Siberian Tiger Park in Harbin, China. Wild Welfare is shocked by the images it has seen across a variety of news reports, that all appear to show cats that are either overweight or obese. Allowing an animal to lose or gain weight to the point of being unhealthy and at potential risk of illness, demonstrates poor care on the part of a captive facility and gives real cause for concern.
Our director, Georgina Allen, commented on the Park in September 2016, when they were the subject of an ITV News investigation. The investigation found staff at the Park selling illegal tiger bone wine and offering a whole tiger skin for sale. Wild Welfare is also aware that the Park offers live vertebrate prey feeding opportunities to visitors, something we strongly condemn.

Image © AsiaWire, sourced via metro.co.uk